Bought another stanza today.
As i have moved to melbourne and am not driving as much anymore, i have decided to sell my V35 skyline and drive a datto daily once again!
Plans are to get it registered and then sell the V35.
Will eventually get the parts from my red stanza, (sss dash, venetians, sss 5-speed, L18 twin 40mm webers, exhaust system.)
At the moment its pretty stock, L16 Auto, missing a couple of small bits here and there (i have most of them).
The paint is pretty decent for its age, although it does need a bit of love and theres a bit of rust on a couple of the doors.
Heres some pics anyway.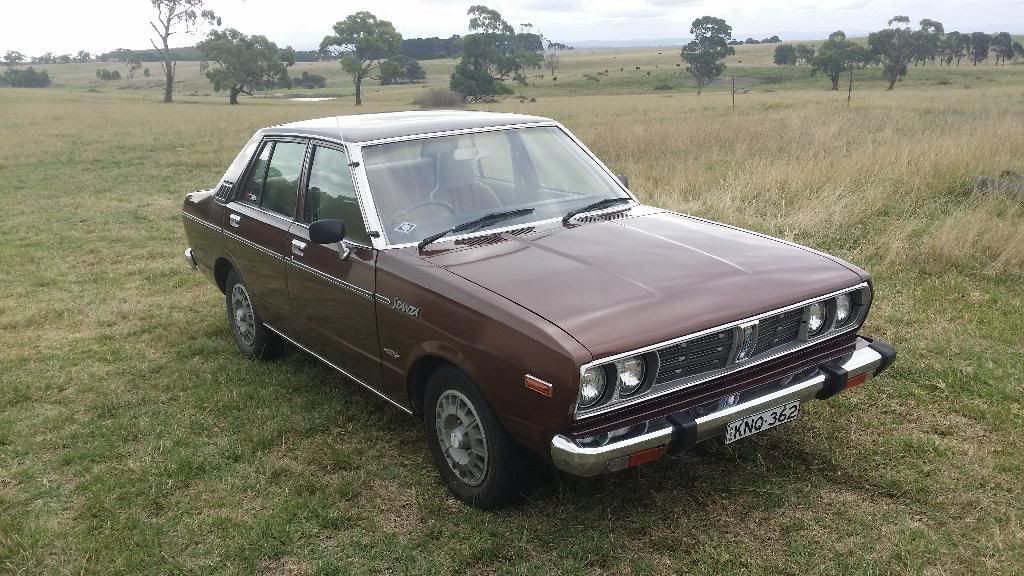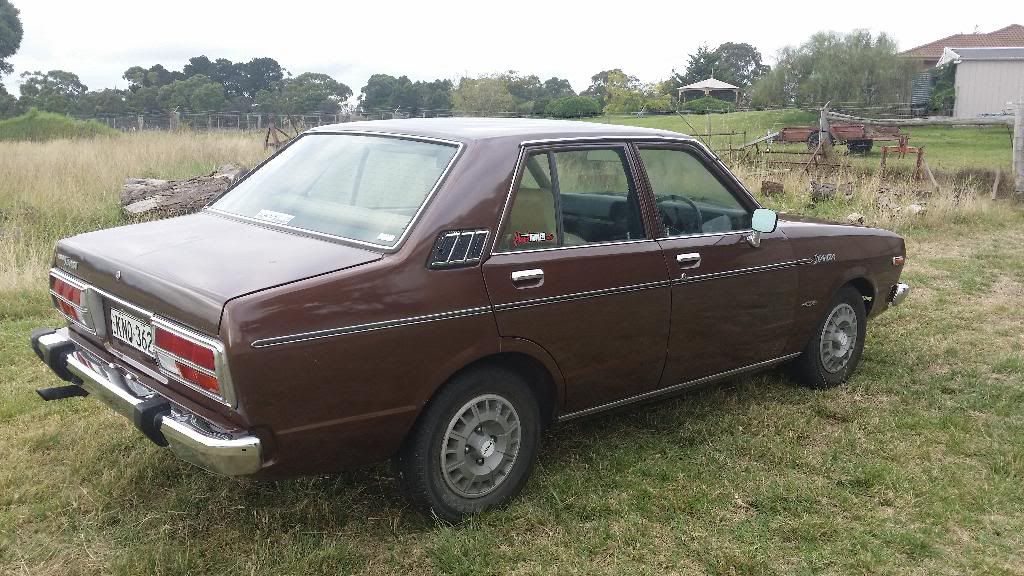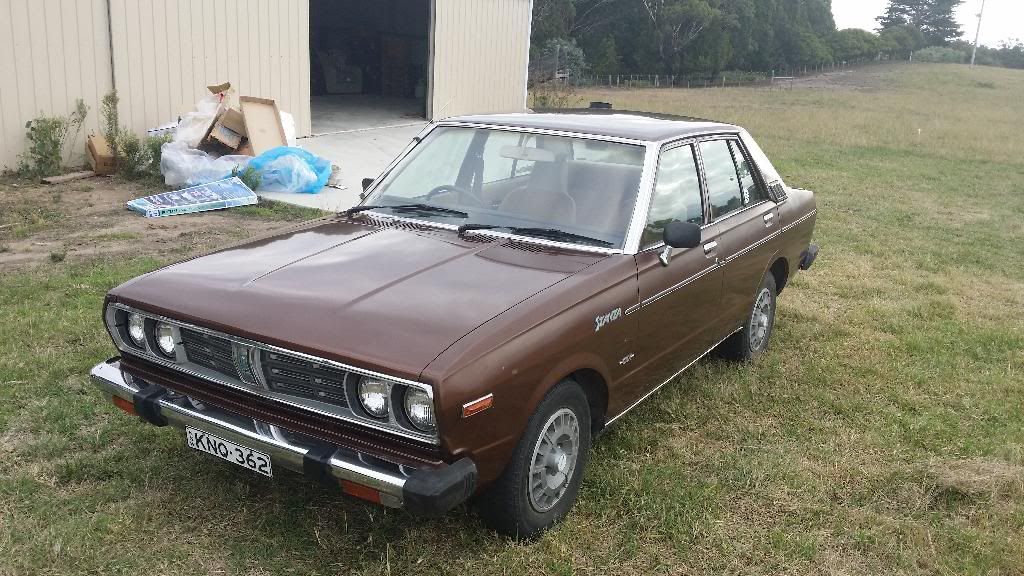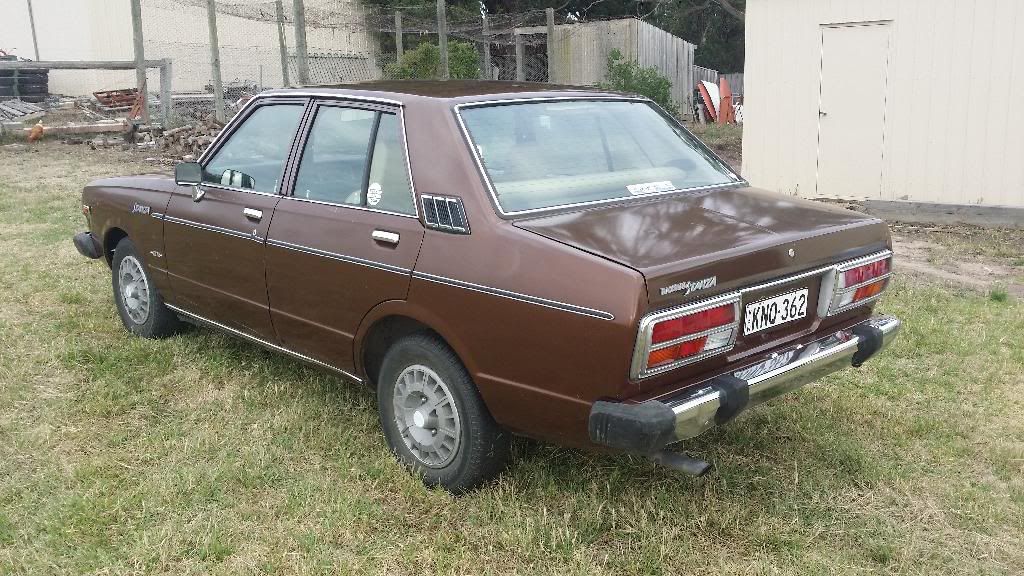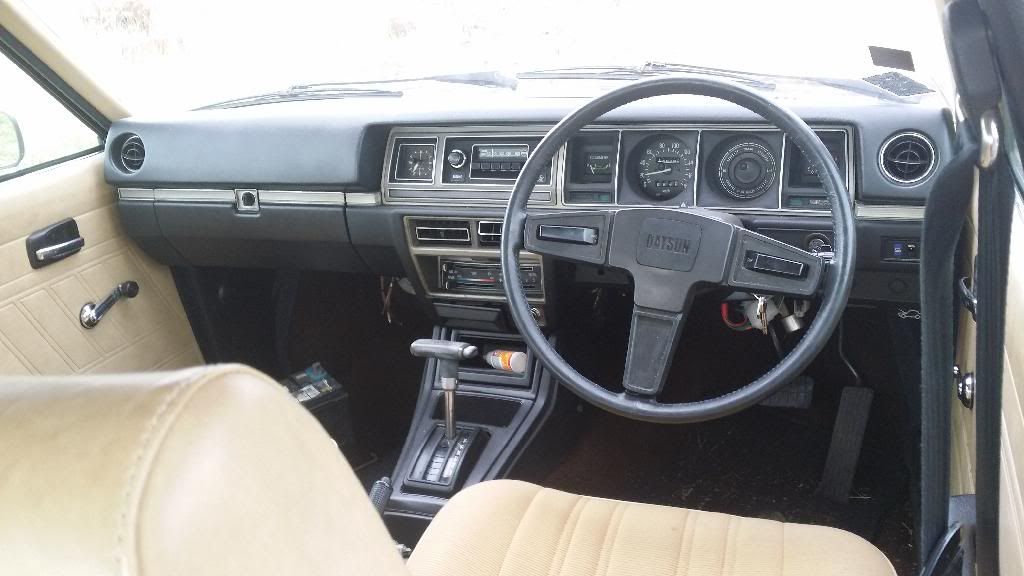 The interior is really good.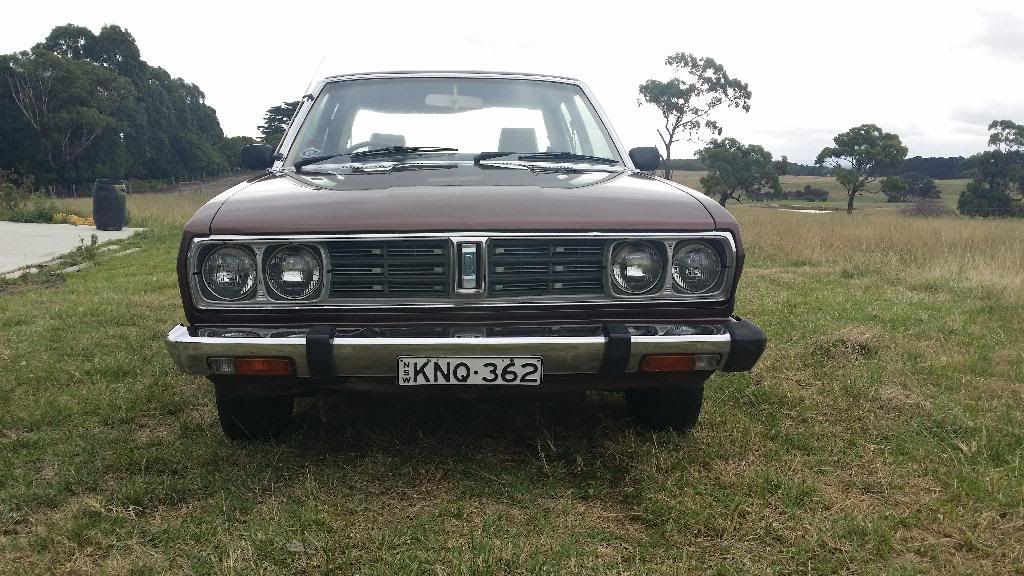 Heres my fleet, all 3 types of round headlight grills: