Well here's a car with an interesting story...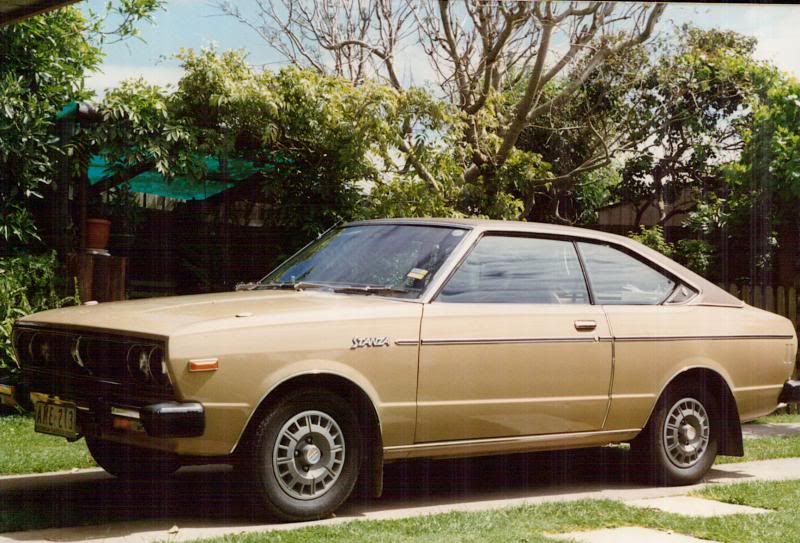 Back in 1979, a ship called the "Kazuei Maru" carrying 120 KPA10 Stanza Coupe CKD (Complete KnockDown) kits that was destined for South Africa somehow ended up in Australia.
The cars were built in Japan but final assembly was done in Australia (tax evasion scheme). They were released to the market in Australia and sold out with no promotion.
Over a week ago i was given a tip on this car, it was the car of my mates grandparents old neighbours father, who has recently passed away. (Rest in Peace mate, you car has gone to a good home). So i decided to check it out the day after being told about it and sure enough, as i looked through the window of the old lady's shed, i saw this.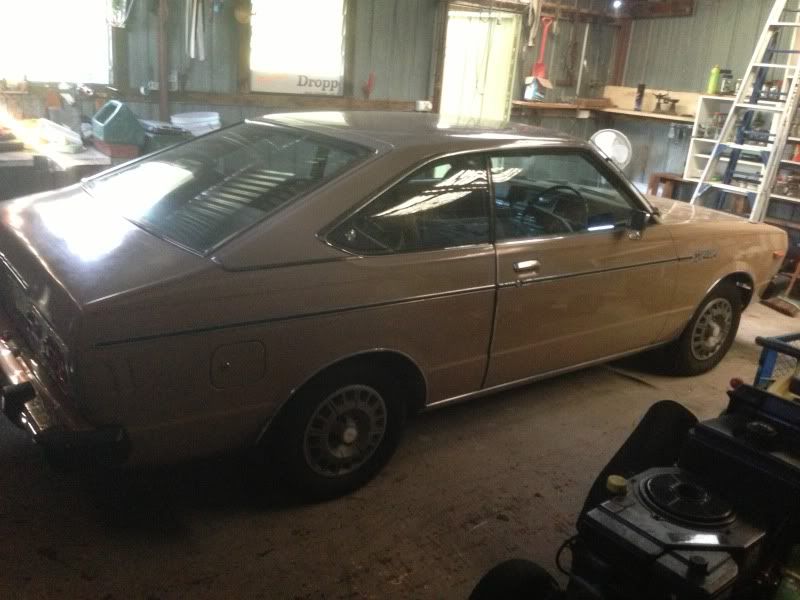 I fell in love! i had only ever seen one other stanza coupe which was the same colour at Datnats Phillip Island 2013.
I had to buy it! It had the original keys all the original service manual etc and a service booklet with services filled out almost yearly from the year it was purchased.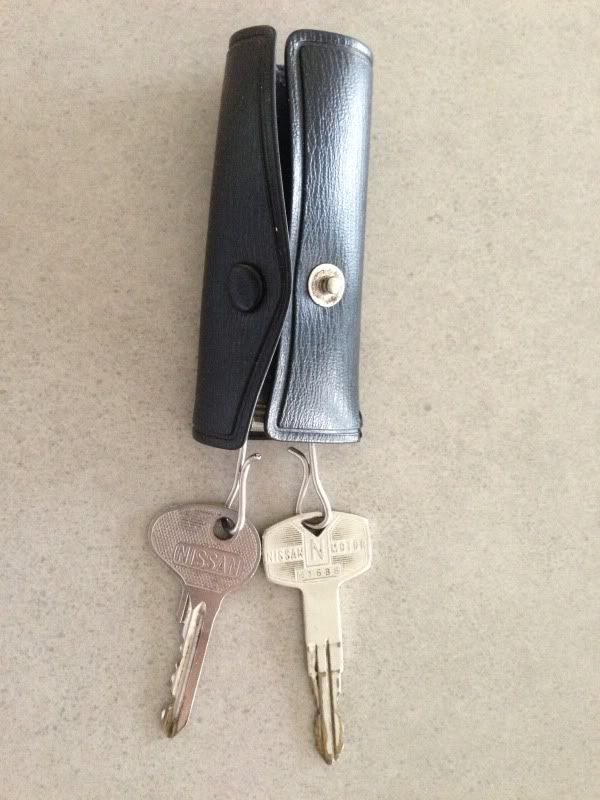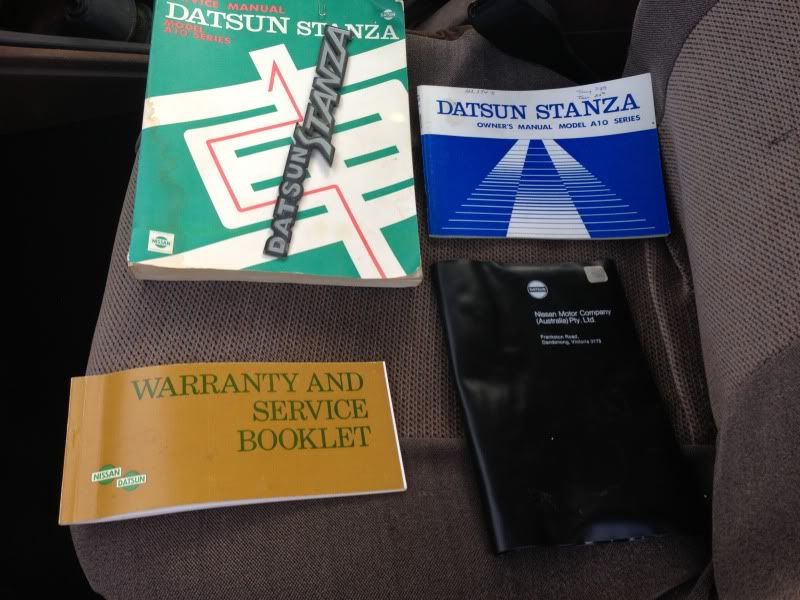 The man trying to sell it (previous owners son) was not home and i only spoke with his wife, so i went home with no rough price or anything but plans to come back a few days later.
I went back and she let me test drive it (although i didnt really care how it ran) Turned the key and it started very quick and purred! I opened the bonnet and noticed it still has the original L16 (matching numbers) with stock carb but extractors and an exhaust featuring a hotdog muffler aswell as another muffler.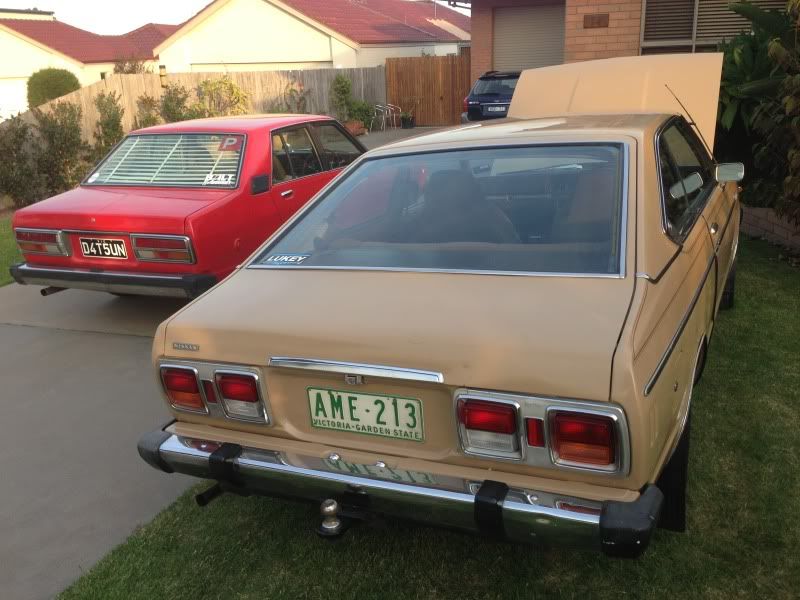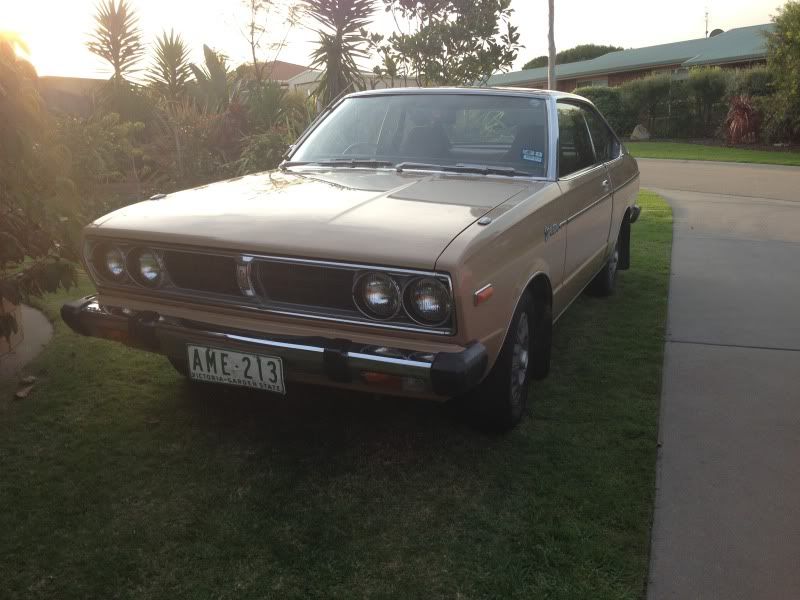 Anyway so we decided on a price and a day to pick it up, which was today.
After trying the company we use for all our cars and them offering an agreed value of $1200 i decided to look elsewhere.
I knew Shannons didnt insure you if you were under 25 but tryed them anyway.
15 minutes later the car was now under full comprehensive insurance for a very fair agreed value at a very fair annual price, and next year because the car is over 35 years old the price is even less. So now i fully recommend Shannons Insurance and will be moving my red stanza over to Shannons soon enough.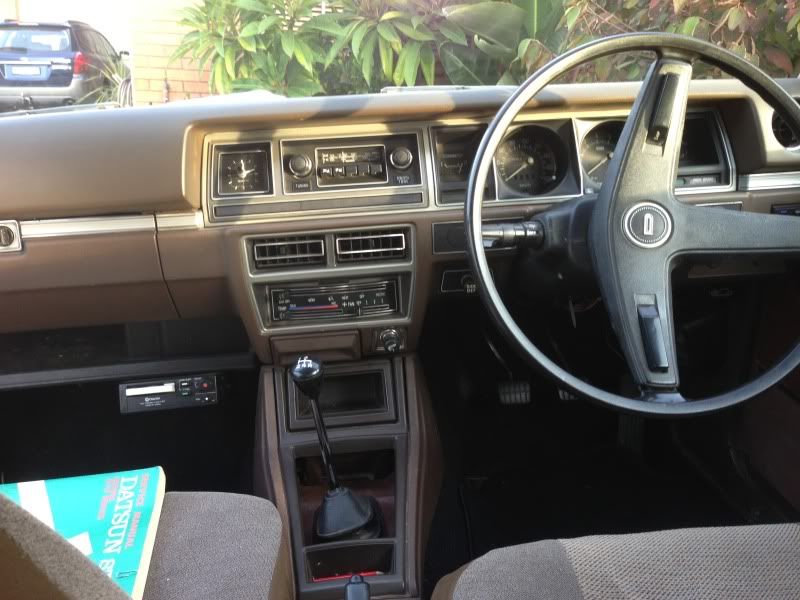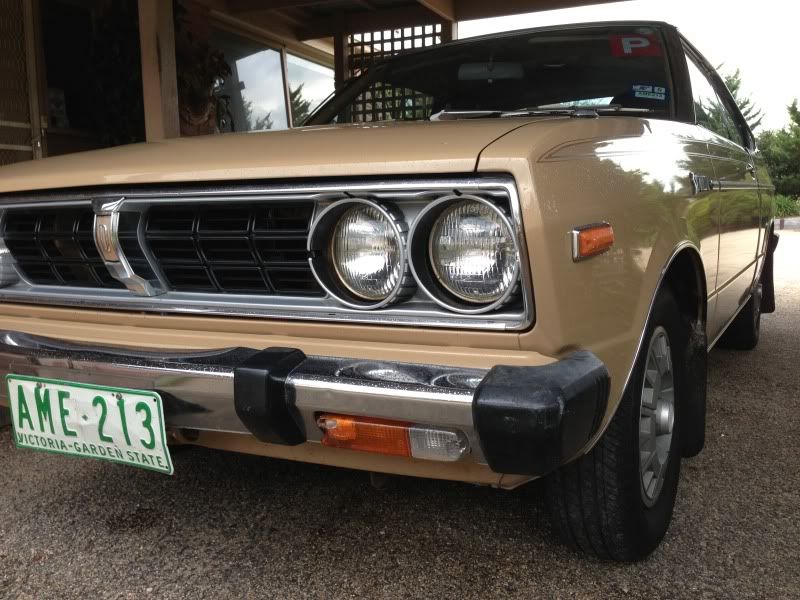 The car has done 120000 original KM's and is still registered from when it was bought, and still with the original number plate (bonus).
Its not perfect, there are a few things that need attention before i go in for roadworthy. But I am very excited to own this car!