This is my Red 1982 Datsun Stanza GX that i bought to drive when i get my P's.
Has an L18 with a datrally head.
5 speed dogleg gearbox out of SSS.
Tacho dash cluster out of SSS.
Dash has no cracks.
Still has original AM radio/clock but is fitted with a kenwood speakers/headunit.
Dual Fuel.
Dash has been dyed black.
There is a little bit of rust but not too much and should be easily fixed.
(Pic before i purchased it)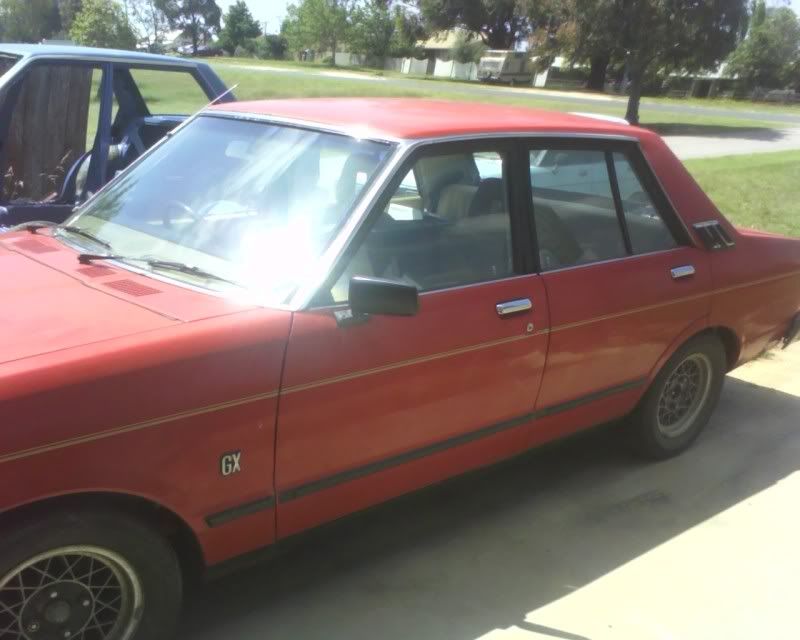 Ideas:
Polished Datsun OHC rocker cover.
Woodgrain steering wheel and wooden Speco gearknob.
Want to eventually respray it red or a different colour.
Remove all black side bumper things and pinstripes.
Spray the hotwires gloss black and polish the lip.
re-dye dash and centre black.
Let me know what you think or if you have any suggestions thanks.