Hi all. Enough lurking I thought I would start a build thread seeing as things are moving now. My first car was a 200b wagon in granny spec mode(apart from twin Su's
) I've now bought not one but 2 180b's as a bit of a project. The first one was from ebay for $180. 1972 autotragic. It came from ballarat where it had sat fror 3 and a half years aparently. We got it going but it didnt have any brake fluid in it, the boot wouldnt open, the interior was pretty rough, one gaurd had a massive dint in it, the paint was faded, but it had near on no rust!
It was a pain gettin it on the trailer with cut/lowered rear springs and no brakes, but we got it home and I assesed my purchase for $200(the guy wasnt happy that it didnt go for much so I gave him an extra 20, arent I a nice guy!)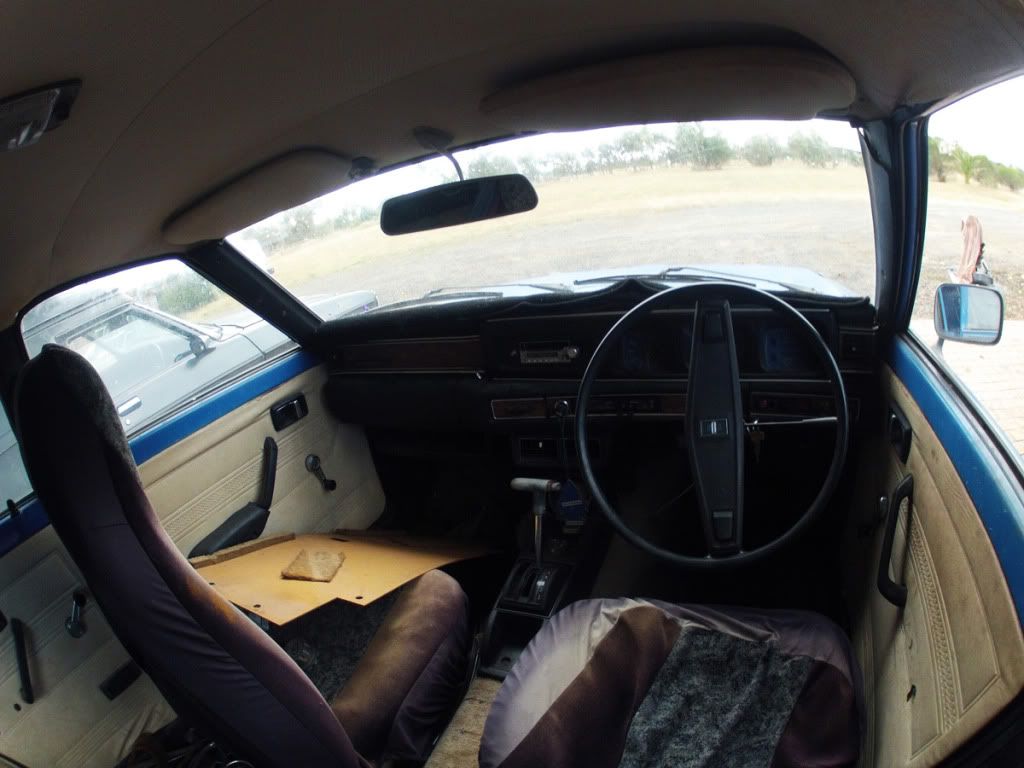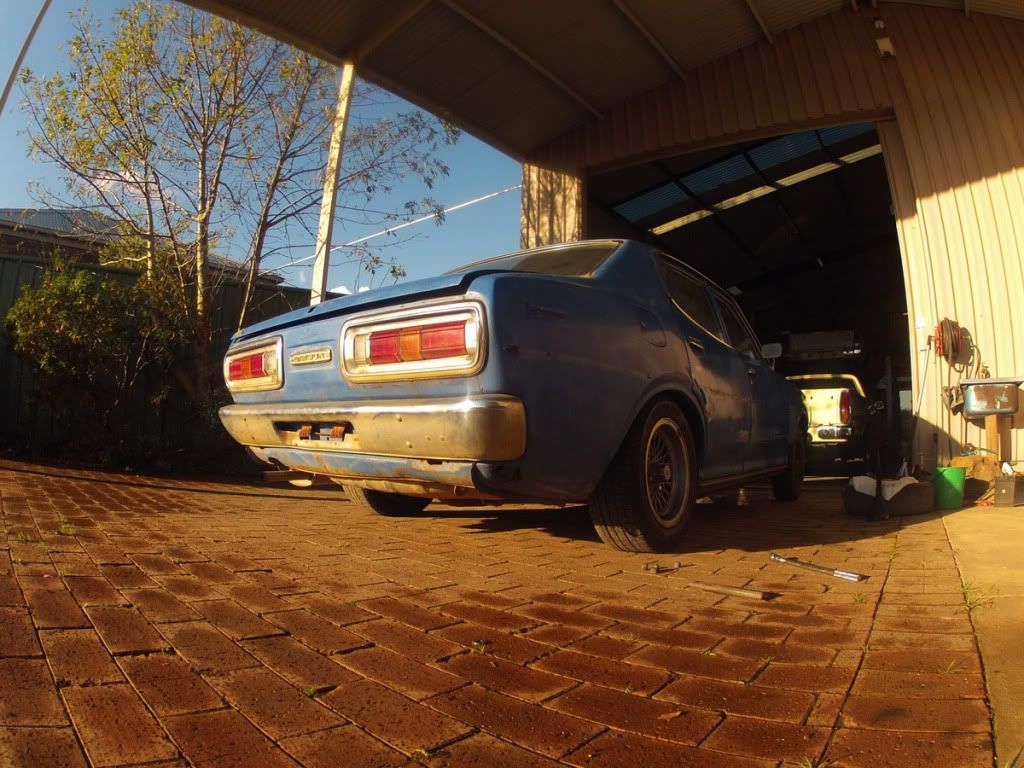 The only rust is in the rear right hand guard.
Here it is next to my mates car which he also bought recently and its in such better condition then mine. One owner, spotless in and out except for some shopping car park dints. Also being from the western suburbs we have both bought rims already
So after a clean out etc, I needed a few things
Rear seat and dash was destoryed by the sun
Diff was binded up
Carpet is crap(I ripped some if it up to check the floor pans)
Was a bloody automagic
and some other small things
So why buy things seperatly off ebay when you can just buy another car?
As luck would have it a mate put me onto this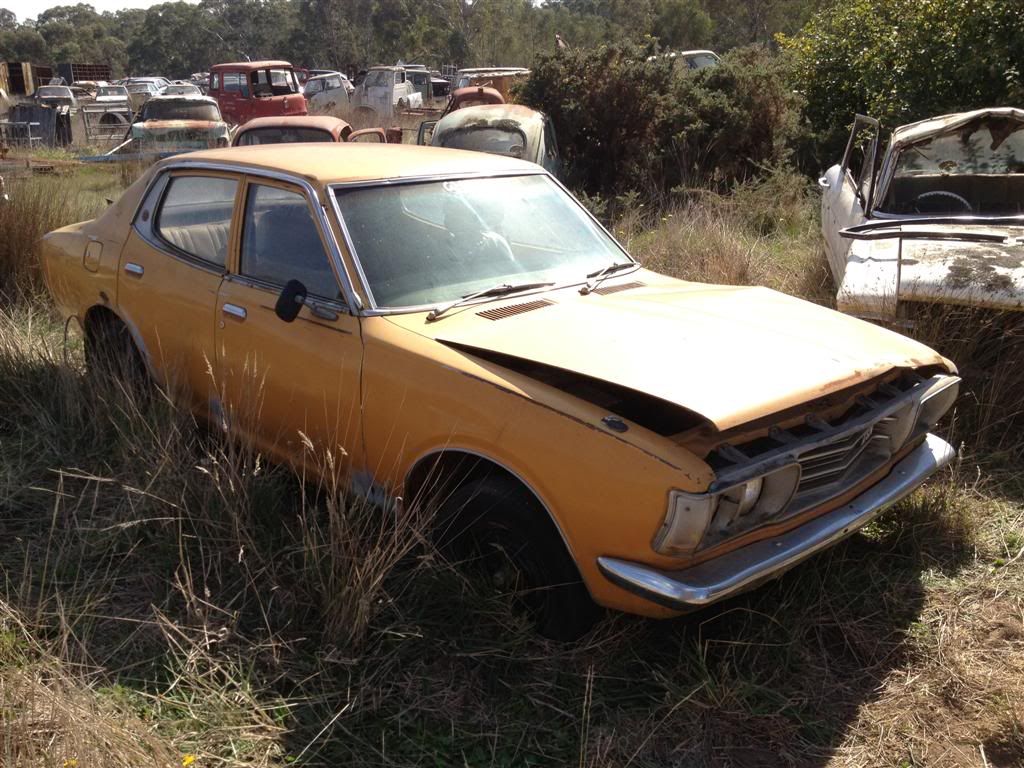 another $200 later and this is in my parts car. 1975 manual. Bit rough but will donate some good bits, to both my car and my mates.
plans (like the first post of any good build thread)
put all good bits in the blue car
get rego
get 5 speed
get twin su's
get paint
theres more but that will do for now.